donderdag, december 30th, 2021
Sinds de berichten die op deze site staan over Utah, zijn er heel wat jaren verstreken waarin we erg genoten hebben van de aanwezigheid van Utah (stamboomnaam: "Alliance de la Vie Royal Red") als lid van ons gezin.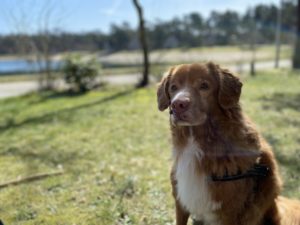 Helaas hebben we 30 december 2021 toch nog plotseling afscheid moeten nemen van dit machtige, slimme en supervriendelijk beestje! Utah heeft gelukkig nog net 2 maanden in ons nieuwe huis mogen wonen, en zelfs nog even genoten van het nieuwe grasveld wat we ook speciaal voor hem hadden laten aanleggen.
Utah is jarenlang met ons mee geweest op vakanties met de boot, naar Texel of andere plekken in Nederland, België of Duitsland. Hij heeft onze beide dochters van harte in zijn leven verwelkomd en ze altijd beschermd, geholpen, bijgestaan en met ze gespeeld.
Utah is uiteindelijk 14 jaar en ruim 9 maanden geworden (bijna 15 dus!)
Utah zal erg gemist worden en zoals hij zal er voor ons geen andere hond meer zijn!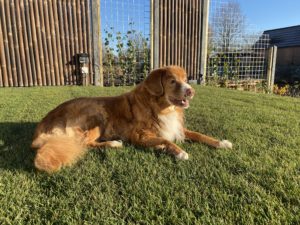 Utah bedankt voor de mooie jaren!!